Richard Hick - Managing Director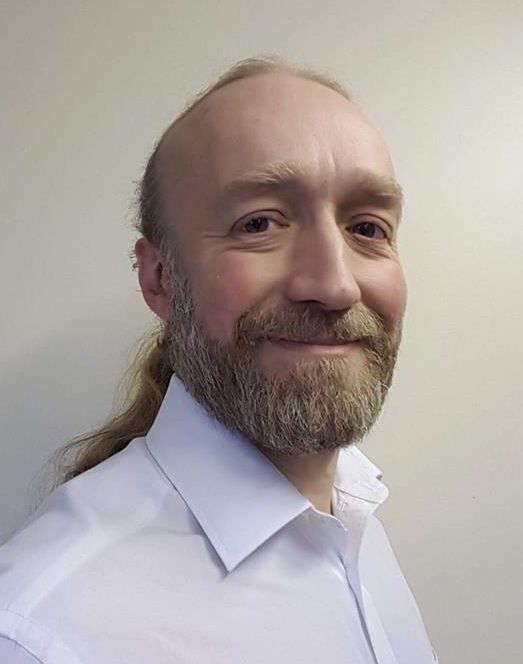 What made you decide to start Valkyrie?
My recent career history, prior to the founding of Valkyrie had been working with other Training Providers and throughout the previous seven years I had been privy to a real mix of good and bad. I'd learned a lot about how the industry and funding mechanisms worked and I'd seen them used very effectively, as well as abused horribly by some. In the early days, Valkyrie worked mainly in areas of compliance such as Health & Safety and Quality but I was never too far away from work based learning through some of the consultancy work I did as well as working as a trainer myself. Valkyrie was founded on the core principles of Honesty, Reliability and Excellence and true to the first of those, I wanted Valkyrie to be remembered as a provider that did things properly and in good faith.
Why do you like working for Valkyrie?
I love the team that the Company has right now – we're in a really good place with some great personalities as well as a fantastic level of capability and professionalism which just keeps getting better. I think the best thing though, will always be the pleasure I get from seeing the most unlikely of people succeed. Quite often when we start working with a new customer, we find ourselves dealing with individuals who might have been out of education for 20, sometimes 30 years. It's often very hard work, but when we see people come through months of focus and determination to achieve something which they never thought possible – and better still, advance in their careers – it truly is satisfying. I think it's an element of teaching which you can't really get anywhere else.
What makes Valkyrie different to other training providers in your view?
There are lots of similarities, in all honesty, although I'd happily pit our team against any others out there! The crucial differences are mainly our flexibility in our service provision as well as our flexibility in operations. We'll deliver our entire service on site with our customers. We'll work our delivery times around shift patterns and the needs of our customers. We also offer pathways and units within frameworks and qualifications which fit the needs of customers, rather than just trying to drive everyone down a pathway and unit build which suits us. Actually we pride ourselves on being able to deliver elements within qualifications which most other Providers don't have the expertise to go anywhere near.
What key advice would you give to someone thinking about training with Valkyrie?
Communicate with us. Tell us what you want to do and what you want to get from our service. Not only will this allow us to discuss things with you in depth (hopefully dispelling your fears) but it'll also ensure that you get as much as possible out of the experience. Keep us informed too – if things aren't going quite as you thought they would, don't think you're stuck! We'll often make adjustments during the courses if we can see that things aren't quite right for you.
What have been the highlights of your time with Valkyrie to date?
My proudest moments are always when employer representatives and learners thank us for the work we've done. It's when we're being told from unadulterated parties that we're doing a good job.
My personal highlights, I suppose, have been those "lightbulb" moments with individual learners. The times when people who have been struggling to understand new ideas and concepts suddenly "get it" and it all clicks into place. It isn't often that seeing a grown man reduced to tears is a good thing, but when it's because you're telling him that he just passed his Level 2 Functional Skills ICT exam having never touched a computer until a year ago, it really is an amazing feeling.
What are your personal and professional aspirations?
I'm 46 and still blessed with a very active body, so I use most of my spare time training as a triathlete and raising money for charity. I've completed some of the most fearsome races in the world including the Marathon Des Sables and have raised tens of thousands – that's a great feeling. I'm always looking for the next challenge and right now, I'm looking for my next ultra-marathon challenge.
Professionally, my aspirations are fairly simple – to keep Valkyrie strong, healthy and continuing to make a difference in people's lives. Funding regimes, apprenticeships models and rules and regulations all come and go and fluctuate up and down as the years go by and we have to work hard to ensure that we always maintain our reputation for fair play, but as long as we carry on making a positive difference I will be very satisfied.